EVERYDAY ANYTIME ESSENTIALS
Don´t miss out our collection of basics made of eco-friendly Bamboo_Spandex. If you can´t find the size or the color that you want, we can make it on demand in the next production order if the color is still available. Your way of consumption can change the world!!! 💚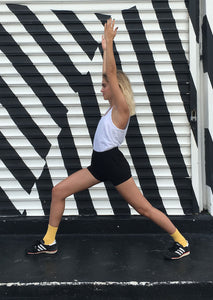 BEST SELLER
No matter the season, these Pune Shorts are the most wanted because the quality of the fabric and the comfort of the style.
DISCOVER MORE COLORS
BAMBOO FABRIC 🎋
Our bamboo is naturally eco-friendly and it biodegrades naturally over time 🌱 Bamboo is made from fibers that do not require the use of any pesticides or chemicals to grow.
Taken from the plant, bamboo is spun into yarns with no chemical modification by crushing the plant and then using natural enzymes to break the bamboo walls into a pulp so that the natural fibers can be mechanically combed out and spun into yarn. 
Bamboo breathes and wicks moisture away due to its porous nature. It is naturally anti-microbial, hypoallergenic and thermal regulating and also resistant to mould. It has all the properties of the new synthetic breathable fibres, and it´s also considered naturally anti-bacterial.
The dyeing process is certified with the Oeko-Tex Standard 100 for products with direct contact to skin and meets the human-ecological requirements of the standards currently established, so it´s and are therefore not harmful to skin or health whatsoever.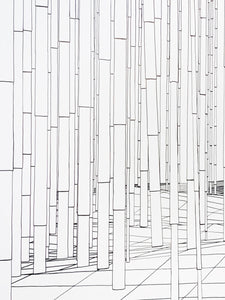 NOTSOLOYOGA - Your satisfaction is important to us. If the color you want is not available, or even if you have a particular color in mind we don't carry, let us know. We'll try our best to make you happy 📥